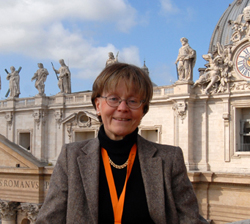 Ulla Gudmundson

If you are curious about the world in its various dimensions,
then we have something in common.
My point of departure is international relations, a field in which I have worked for 30 years as a Swedish diplomat. History, philosophy, religion, literature are among my interests. They provide me with perspectives on international politics.
Within this landscape, I write, lecture and converse wherever inquiring readers/listeners/discussion partners are found. And I think explorative, border-transcending conversations are one of the best ways to understand the world.